The Los Angeles Dodgers sent a full contingent to scout Japanese superstar Shohei Otani over the weekend, Andy McCullough of the Los Angeles Times notes.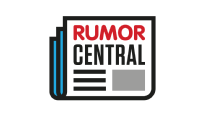 The group, led by president of baseball operations Andrew Friedman and Dodger legend Orel Hershiser, featured eight people from the team, as Japanese site Sponichi reports and Kazuto Yamazaki of Beyond the Box Score translates. Otani threw a 58-pitch pregame bullpen and then went 3-for-3 with a walk, according to Yamazaki.
Otani was sidelined earlier this season with a left thigh muscle strain. The 22-year-old is expected to move to Major League Baseball in 2018 and has drawn interest from teams as both a hitter and pitcher.
Otani hit .322 with 22 homers and 67 RBIs in addition to going 10-4 with a 1.86 ERA in 21 games (20 starts) for the Nippon Ham Fighters last year on his way to winning MVP honors in the Pacific League. He's pitched only once this year due to his injury, but he is hitting .357 with five homers and 17 RBIs in 40 games for Nippon.
-- Kyle Brasseur