Center Marc Gasol has spent all nine of his years in the NBA with the Memphis Grizzlies and he has given an outlook for his future with the team.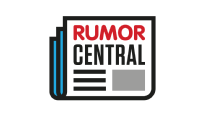 "I'm very ambitious and I've wanted Memphis to be a great franchise," Gasol told ccma.cat, with translation from HoopsHype.com. "We've grown a lot the last 6-7 years, but we have to keep growing. If this is not lined up, maybe we may have to revisit things."
Gasol has three years remaining on his contract that was signed on July 13, 2015, and he's owed $72.3 million through the 2019-20 season.
In 2016-17, Gasol averaged 19.5 points, 6.3 rebounds, 1.3 blocks and 4.6 assists in 74 regular-season appearances.
The ESPN Summer Forecast projects the Grizzlies to have a 35-47 record for the 2017-18 season, which would place them 11th in the Western Conference and out of the playoffs.
-- Nick Silva